Today we saw a typical storm blow in off the coast from the Black Sea followed by scattered showers throughout the day, so no beach. Instead, we enjoyed some free time with the kids in town. It was a bit of a treat to take the day off from the organized (and sometimes, hectic) activities at the beach and instead relax with our friends.
I spent the afternoon with Lidija and Tea, two good friends from Macedonia that I have known for three years now, along with Viki, Kali, and Iva, and Niki from Elin Pelin. Also, George, Simona, and Samuel from Sofia... Many were old friends, some were new. We walked through the village of Chernomoretz for awhile before settling in at a cafe for some cold beverages and good conversation. It was a real joy to share our Christian experiences with each other and to encourage them as Christian teens in an un-Christian nation. Afterwards, we walked down to the coast and enjoyed the beautiful scenery and weather.
These unplanned moments are probably the most valuable in our time here in Bulgaria. It is in these times that our hearts truly connect with the Bulgarian (and Macedonian, in this case) people and we find ourselves ministering to them and being ministered to by them. These are relationships that will be with us for life and I am overjoyed to see how friendships I made in my first two years have blossomed into a relationship that allows me to really make a difference in these lives. Not that the ministry is one way... on the contrary! I am blessed and my life has been changed by these friendships.
Vernon and I were talking today about how difficult it is to express what we experience here to all of you back home. How can we put into words all that we see, hear, and feel when it is so foreign even to us? At the time, we were talking about the culture as a whole... the buildings and roads, personality differences, construction techniques, traditions and habits, etc., but the thought holds true for the work that God is doing here.
I came to Bulgaria three years ago, not so much out of a sense of calling, but to discover for myself what we as a church were doing in this nation. I had heard the reports and seen the pictures, but I couldn't truly understand our purpose here and felt I needed to see for myself. I return now with a true sense of calling, but I struggle to share the experience in a way that will truly allow you to understand what is happening here. I can't put into words the real value of simple things like the friendships and our long-term commitment to these people. The visible ministries you read and hear about are really only the tools we use to get close to the hearts of a people that we love and God loves even more. The real work is done one-on-one or in small groups... not only daily, but year after year.
So please, enjoy the pictures and follow our adventures online... but make it a point to grab one of us for lunch or dinner after we come home and ask us to tell you our story in person. Watch our faces light up as we talk about this place and hear the passion in our voices as we share what God is doing here. Then, pray about what you can do to help us!
Here are some pics of the day to enjoy... More on my
Photobucket
account.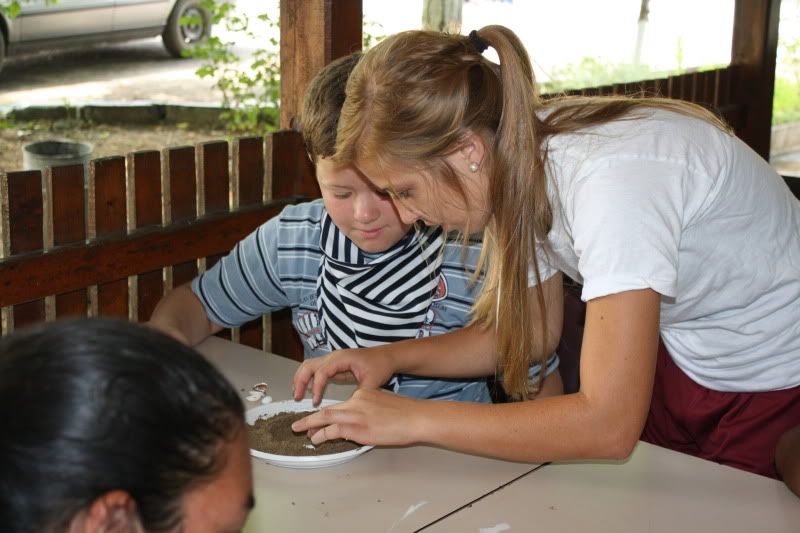 Mayla helps Samuel with his sand candle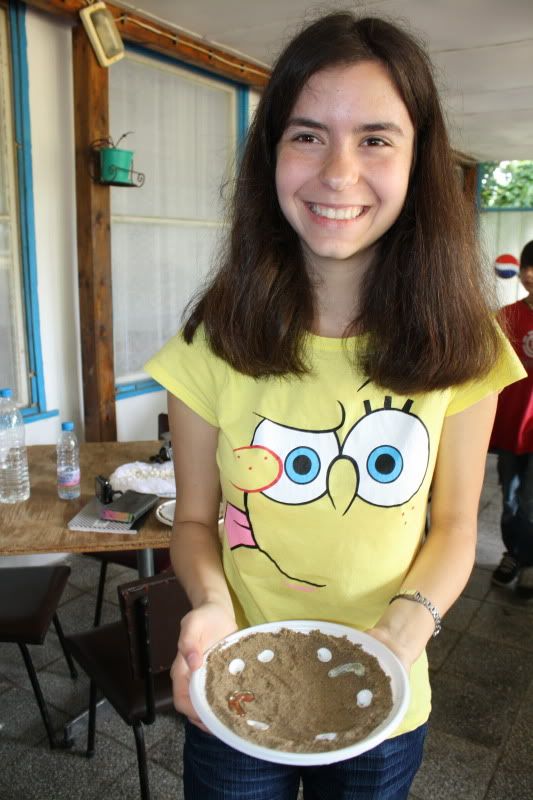 Yanna shows off her candle ready for pouring
Our wax-melting setup... all purchased at a local hardware store
Megan helps tie on a bandanna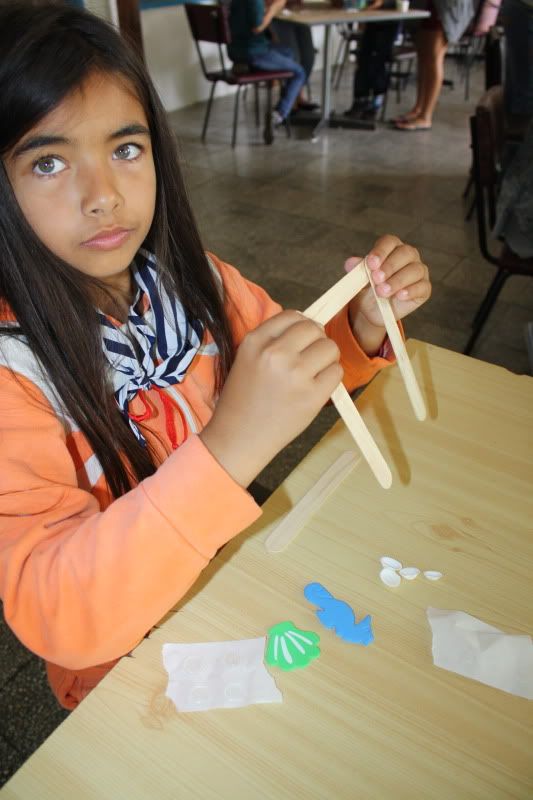 Danitsa builds a picture frame
36 years old and I still play with my food