Today was a laid back day before heading out to the Black Sea tomorrow. Pastor Chuck and Lynda spent the morning with the pastor at Elin Pelin, Niki, and his wife Tsveta while the rest of the team ventured into Sofia's City Center to play tourist.
We met up with Kenne, a longer-term missionary here from our church in Bullhead City, and some of our Bulgarian friends and visited several sites important to Bulgarian culture, including the Alexander Nevski Cathedral, home to the Bulgarian Orthodox Church. We also observed their Tomb of the Unknown Soldier and posed with the guards at the Presidential Palace. Most importantly, we visited our favorite fireworks store to pick up... ummm, supplies... for the camp but, alas, they no longer sell fireworks! What is this city coming too?!
We met back at the new Blaga Vest church building this afternoon for a meeting with all of the Bulgarian leaders for the Black Sea camp. We discussed details and assigned our team to various roles to assist with the camp. It was great to be reacquainted with so many dear friends and we look forward to the week ahead serving with them.
After walking to another traditional Bulgarian dinner at a nearby restaurant, we are now dropping off to sleep one by one to the sound of pouring rain outside our windows. Tomorrow morning, we rise at 5am to meet the camp group downtown and ride the bus with the children on a 7 hour trip to the town of Chernomoretz on the Black Sea, on the eastern coast of Bulgaria.
Pastor Chuck and Lynda will remain behind as Chuck will be teaching the message at Blaga Vest for their Sunday service. Then, they will travel to meet with a friend in another town, Gabrovo. They will join us at the camp on Monday.
I am posting some pics for your enjoyment, but there are many more on my
Photobucket account
. Enjoy and God Bless!
-Pastor Mike
P.S.- Linzi is also posting video clips from the team on her blog at:
http://love2bdrew.tumblr.com/
Roy shares from the Word with the Elin Pelin church






Linzi and Megan with Iva and Kali of Elin Pelin
Our team with the Elin Pelin congregation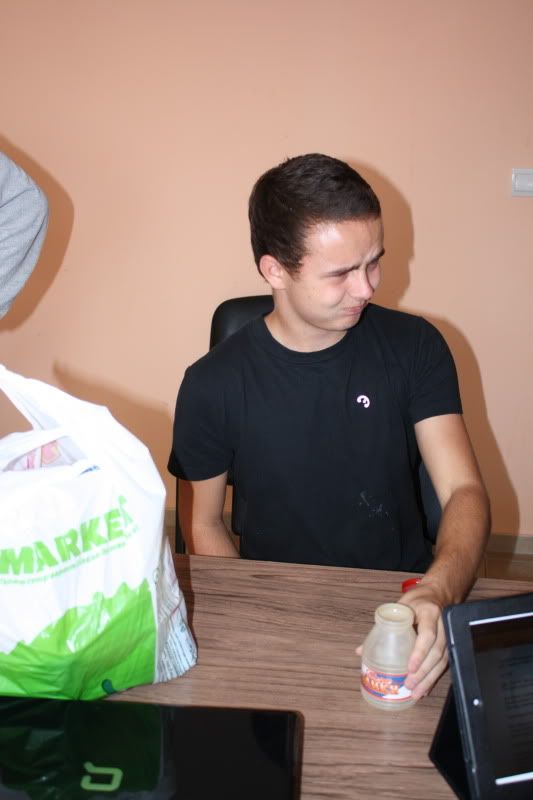 Roy's reaction to boza, a traditional Bulgarian drink
Megan viciously attacks her youth group leader, Zach
Vernon and Roy at Alexander Nevski Cathedral
The girls pose with the guards at the Presidential Palace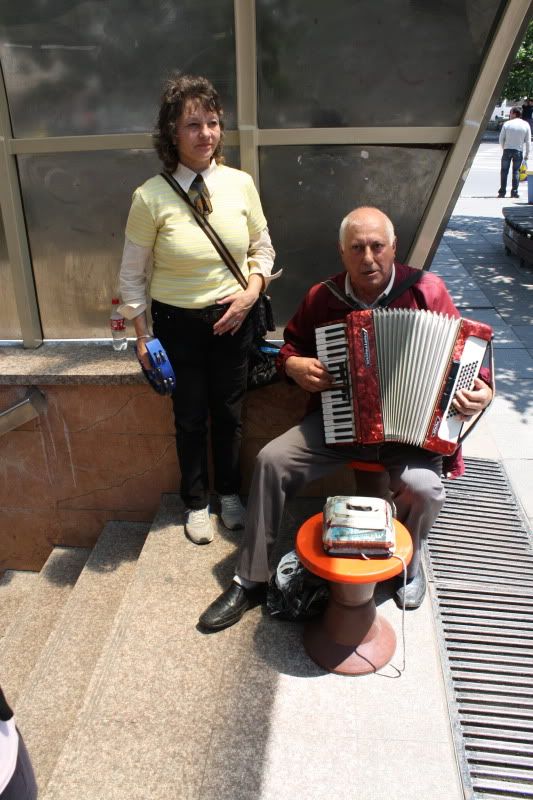 Street performers at the Metro station (subway)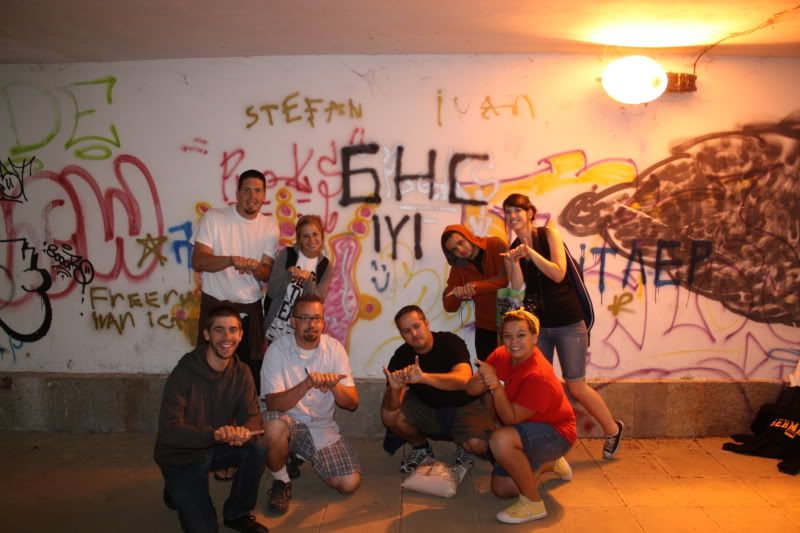 Graffiti representing our hometown... BHC, What?!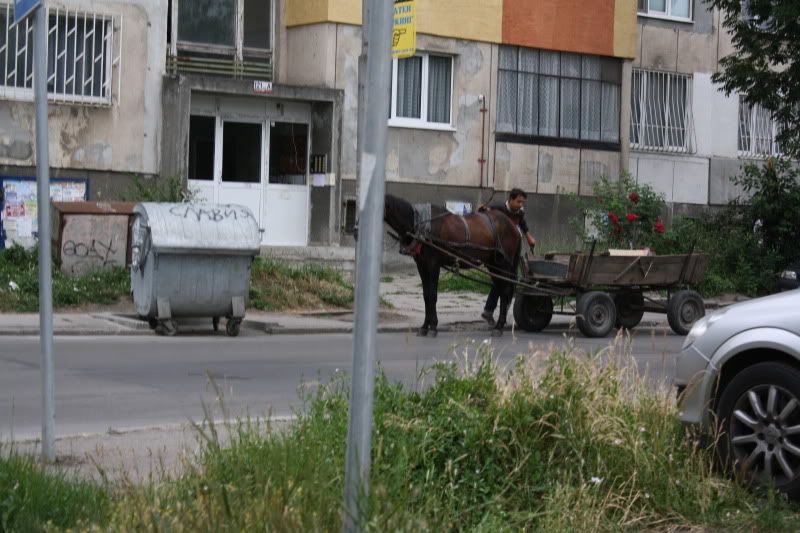 A Romani (gypsy) collecting scraps in Sofia
Taking a break in downtown Sofia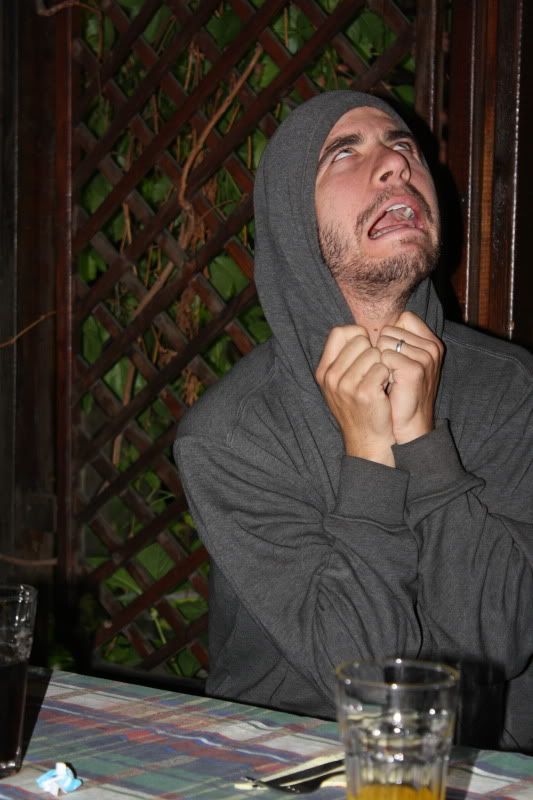 "What?! You have no more kebapchete?"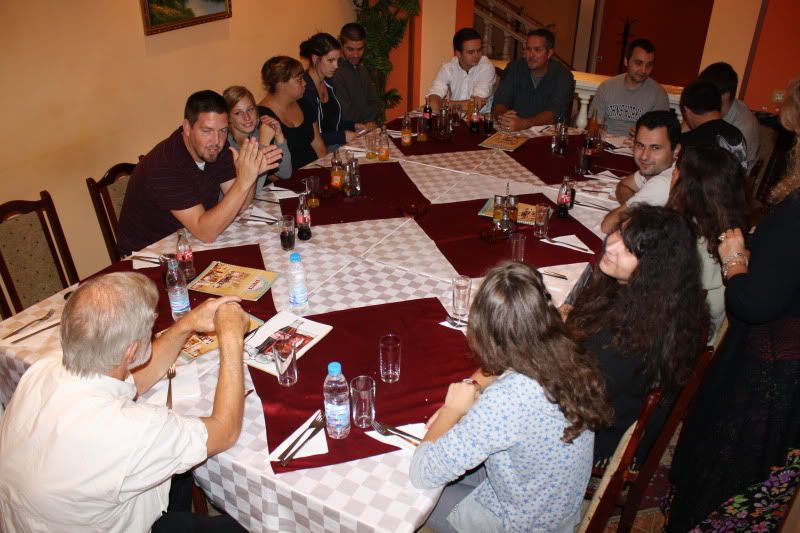 Dinner with our family from Elin Pelin